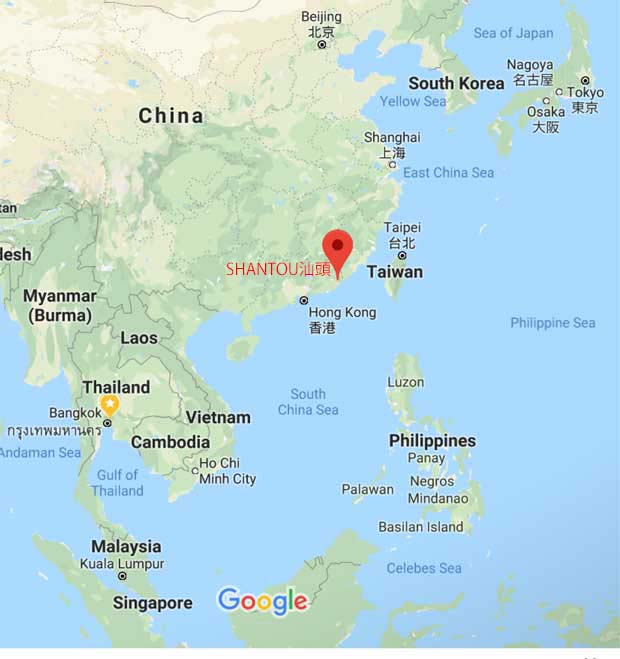 To get to Shantou
By high-speed train To Chaoshan Station (then by train or bus to Shantou, 40 mins.)
From Hong Kong: 3 hrs
Guangzhou: 2:30 hrs
Shenzhen: 2 hrs
Xiamen: 1:15 hrs

By plane to Jieyang airport (then by express bus to Shantou 1 hr.)
From Bangkok: 3hrs
Singapore: 4:10 hrs
Kuala Lumpur: 4:15 hrs

There is presently no direct flight from other overseas cities to Shantou. This information may change over time.